End Grain Natural Oak 3 Block Mosaic (560mm x 140mm x 18mm) Parquet Flooring
£ m2 inc VAT£ m2 ex VAT
per pack: £292.24 inc VAT£243.53 ex VAT ( 3.45 m2 )
Medium Natural coloured Oak Parquet Flooring In the Vanguard Parquet Range, that has a Unfinished Finish with a Natural Surface and is 18mm Thick and 68 (block of 3)mm Wide.
---
Special Order
This product is made to order so cannot be purchased online. Please make an enquiry to request stock availability and for more information click here or contact us on 0845 293 9374 or if online you can use our live chat at the bottom left of your window.
PQT042 End Grain Natural Oak 3 Solid Block Mosaic, the end-grain block is distinctive for its the texture, and grain of the wood which is enhanced once either oiled or lacquered once installed. du to its natural end grain it makes for a very hardwearing surface with a vast variation
Natural
Unfiniahed
Can also be used on walls
18mm x 140mm x 560mm x 140mm
22mm x 18mm x 68mm (single finger)
68mm x 18mm x 68mm (block of 3 fingers)
3.45m2 per pack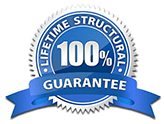 | | |
| --- | --- |
| Species: | Oak |
| Colour: | Natural |
| Shade: | Medium |
| Surface: | Natural |
| Finish: | Unfinished |
| Grade: | Natural (ABCD) |
| Underfloor Heating: | No |
| Length: | 68 (block of 3) |
| Width: | 68 (block of 3) |
| Thickness: | 18 |
| Installation: | Fix Down |
While every effort will be made to ensure that all items shown are in stock we offer no guarantee of availability and this electronic publication does not constitute an offer for sale. Goods delivered will normally arrive between 8am and 5.30pm, Monday to Friday. You are able to supply your preferred delivery day in the shopping cart, when you purchase your choice of products. We will then contact you to confirm if this date is possible, or to arrange an alternate date that is convenient for you.
Orders are dispatched from supplier stock with a minimum lead time of 3 working days. Next day delivery can be arranged if needed. If and where next day (via phone service) delivery has been agreed orders must be placed and full payment cleared before 10am. We cannot offer next day deliveries for orders placed over the weekend or bank holidays. All next day delivers are subject to stock. Charges for delivery may be based on post code location and also the weight of the product of which information is available from the sales team on 0845 293 9374.
When Your Order Arrives
When your order arrives, you want to be sure the quantities match what you ordered. To guarantee customer satisfaction, please make note of the following when receiving your order: Visually inspect the condition and entirety of your delivery, make sure to note missing items or damaged materials. The order confirmation email you received lists all the materials and quantities you ordered.
Do I need to make any special arrangements for delivery?
Yes. Delivery of your wood flooring is direct by a lorry. There needs to be suitable access to your property. If, for example, there are restrictions to the entry of your property or timing restrictions, please let us know. We will make your delivery as close to your property as possible.
Please note: We only offer 'curb-side' delivery service - our courier/s is not insured to carry the delivery into your property; therefore you need to arrange for at least two able-bodied people to be at home in order to receive your order.
Other Product from the Collection