Georgie studied at Nottingham and has already worked on a wide range of projects particularly those related to retail and hospitality.
Georgie Osborne specialises in creating personal, individually- designed spaces with a particular emphasis on flooring as an integrated creative element. Directly responsible for the design process, she personally supervises all projects and is supported by a trusted network of skilled specialists. She is committed to developing designs to suit clients' needs, their budget and the type of building
She has recently worked with Maples and Birch to select and perfect our Designer Collezione range that was recently made available at the Grand Designs Live Exhibition Held at the NEC in Birmingham.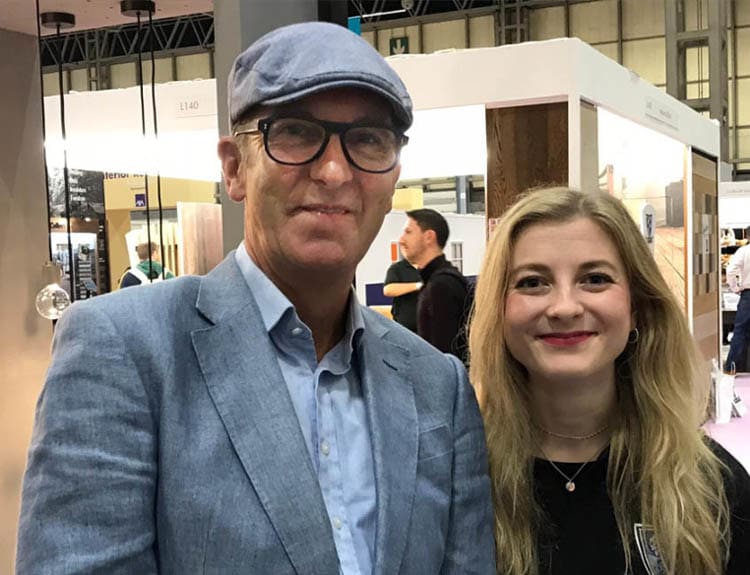 Georgie Osborne and Kevin McCloud MBE at Grand Designs Live 2018
Georgie is now seeking to expand her scope of design work particularly with regard to bespoke flooring designs across the UK.  She would like to attract new projects that welcome her characteristic design philosophy which focuses on the balance between the vertical and the horizontal – ensuring that your floor becomes an integral part of your interior design."  Georgie typically presents unique design ideas which incorporate a zest for living and spaces that attract attention.