Grand Designs Live, Britain's premier style exhibition, has finally come around again! We were thrilled to be a part of the show. As Maples and Birch we were excited to premiere some of our latest and greatest products working under the same roof as some of the UK's top design leaders, showcasing the state-of-the-art products for home design, maintenance and renovation.Grand Designs Live had everything you need for your next home development, no matter the scale, including exhibitions, live seminars and expert consultation. As the UK's leading purveyors of hardwood flooring solutions, we were thrilled to be a part of this event.
Visitors to the event were enthusiastic about the range of engineered flooring options available and were particularly interested in the Multi-width boards as well as the Herringbone and parquet options. At times it seemed almost impossible to move on the stand as visitors wanted to look at the selection and understand the benefits of engineered wood flooring.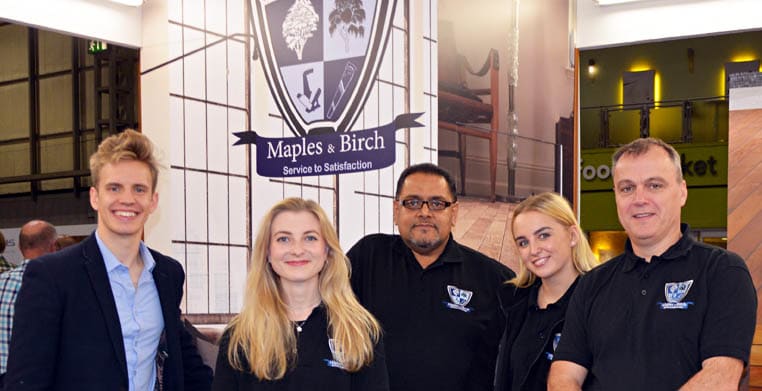 If you missed your chance to visit the event now's your chance to explore your next project by looking through our extensive range of engineered hardwood flooring online and experience first-hand our fantastic range of wooden flooring solutions.
We were especially pleased to be showcasing our award-winning 'Designer Collezione' range. This was assembled and selected by our own interior designer Georgie Osbourne who was on the stand answering questions and explaining the best options for using wooden flooring.
Take the next step towards creating the home you've always dreamed of and imagine what your home would look like with a brand new engineered hardwood floor.