We love our houses and across the country home owners will go to great lengths to find the right décor and materials to create their own perfect space. As period properties and rustic styled rooms are becoming ever more popular, the demand for character flooring has increased too. As part of this trend people are looking to use reclaimed wooden floors which have aged to perfection and are good for the environment as they use existing materials and lower the need for new stocks.
Solid wood floors made from reclaimed wood can be hard to install and colour match due to the availability of materials. Fortunately, it is now possible to buy engineered reclaimed wooden flooring from Maples & Birch – leaders in quality wooden floors….. Baltic Reclaimed
The process of creating these planks involves using real reclaimed wooden planks which are cut to a thickness of around 6mm and then pressure bonded to a substrate made up of layers of premium plywood. Planks are graded to match each other in terms of similar finish and texture. However, it is important to note that when it comes to reclaimed wood no two planks will be the same.
Great Quality
Reclaimed wood is usually sourced from buildings that were constructed from the beginning of the 18th century through to the middle of the 19th century and, due to its age, the wood is of an excellent quality having been originally harvested during the golden age of forestry.
Reclaimed wood used in the production of engineered flooring is usually sourced from barns, factories, mills, warehouses and railway buildings. The majority of the stock comes from the USA, France and northern England where it was used as the primary construction material.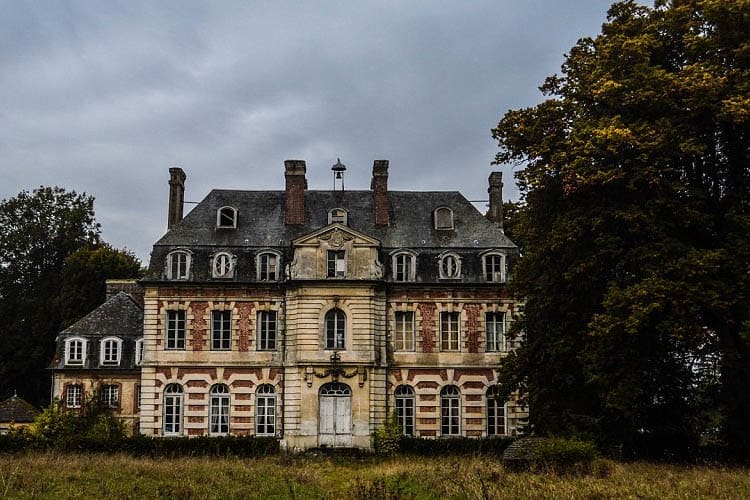 Due to its age and origin, reclaimed wooden floors can often be used in the refurbishment of listed structures as well as modern builds designed to appear older than they actually are. Many of the surfaces still feature saw marks and furrows which are deliberately incorporated into the finished product to retain a genuinely authentic appearance. These tiny imperfections actually enhance the appearance of the floor and ensure that it retains its character.
Another advantage of reclaimed wood is the grain which is often denser as the trees were generally allowed to grow larger and longer before being felled. Not only is the grain considered more attractive, it increases the resilience of the surface making it ideal for areas with a high footfall. These much larger trees also produced longer and wider planks – a style that is now very much in demand today.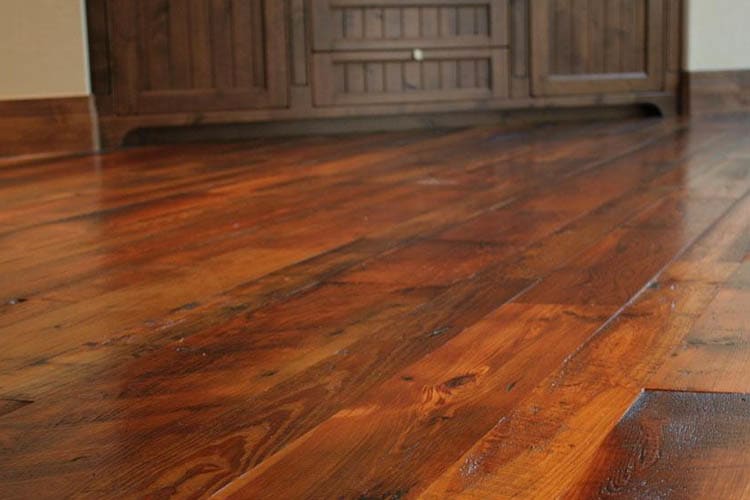 Underfloor Heating
Engineered reclaimed wooden flooring can be used over underfloor heating – a distinct advantage over solid wood floors that can often trap the heat reducing efficiency while at the same time being prone to temperature related warping.
Environmentally Friendly
Almost any species of wood can be reclaimed but the most popular is European oak. While wood is biodegradable and naturally environmentally friendly, by reusing existing materials we reduce the need to harvest new trees. A perfect example of practical recycling that actually adds value. By using reclaimed wood it is also possible to maintain a sense of real history. The new floor in your lounge might once have been the walls of an 18th century French barn.
Flooring Options
However, because of its scarcity, reclaimed wood can be noticeably more costly. Not to worry – there is a solution – Engineered planking that has been crafted to look just like reclaimed wood.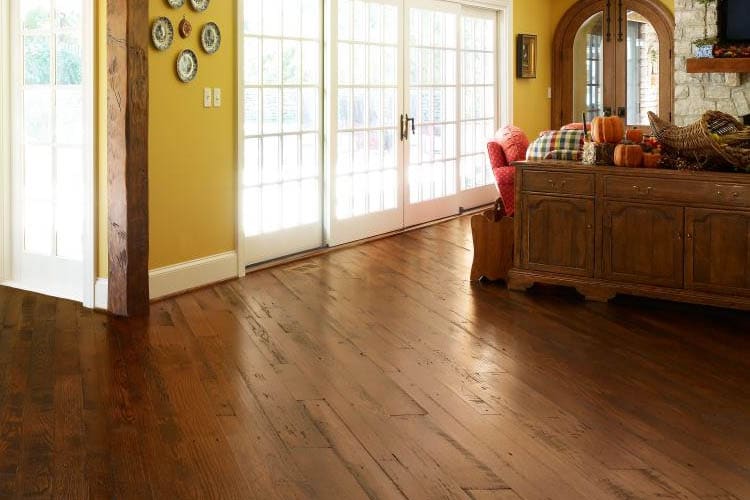 Engineered for Excellence
Maples & Birch currently stock a wide range of engineered wood flooring that has been hand scraped and distressed to look much older than it is.  Styled to match reclaimed wood, our Cotswold Collection features many such products such as Husk Oak Brushed Oiled Hand scraped Hardwood Engineered Wood Flooring and Rustic Barley Oak Hard-Waxed Oiled Hand-Scraped &Distressed 240mm Hardwood Flooring.
Engineered wooden flooring is hard wearing and, just like solid wood floors, it can be resurfaced in the future thus providing an asset that will last for decades.
Reclaimed or Crafted
Please be aware that it is possible to buy flooring that has been manufactured to look like reclaimed flooring heritage flooring with a Handscraped or distressed finsh. Both products have advantages and will be a wonderful addition to your home or office. When buying these styles it is important to make sure you are purchasing the correct option and can be found in the Cotswold Collection.
Maples & Birch are committed to obtaining quality engineered hardwood floors and to achieve this we ensure that we choose producers and mills that are innovative and who ensure environmental friendly ways of producing our flooring range.
It's always best to work with one of our experts for the installation process to ensure that all the planks will be perfectly arranged and set in a symmetrical manner that will enhance the overall look of your interior.
Come and view our own Baltic Reclaimed Engineered Hardwood flooring range.
Visit our catalogue pages to see the full range available or for more information and a free consultation please contact the Sales Team at: 0333 533 3330